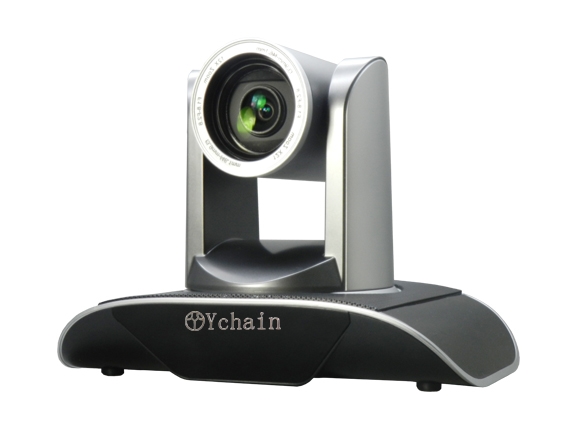 YCHAIN HD950DUN USB3.0 HD Broadcast Video Camera
Key Features
l Superb high-definition image experience
The HD950DUN employs two megapixel HD CMOS sensor, frame rate up to 1080p60/50, providing super smooth video, makes full high definition comes true.
l Multi-Format Video Outputs
The HD950DUN provides USB3.0 and DVI-I interface, supporting 1080p60/50/30/25, 720p60/50/30/25 format HD video for meeting different needs of application.
l Lifelike video image
Based on the unique Iridix exposure dynamic control algorithm, the HD950-USB3.0 delivers detailed and vivid images.
l 12x optical zoom
The HD950DUN has a maximum zoom ratio of 12x optical zoom. High performance lens with fast and stable auto focus capability. With high precision PTZ position, the user easily to remote shooting.
l A variety of white balance modes selection - the perfect color experience
A variety of white balance modes: automatic white balance, automatic tracking white balance, one push white balance, etc., to meet the requirements of users in different environments. While providing standard, soft, vivid three kinds of picture setup modes, in order to meet the needs of users of the image colors.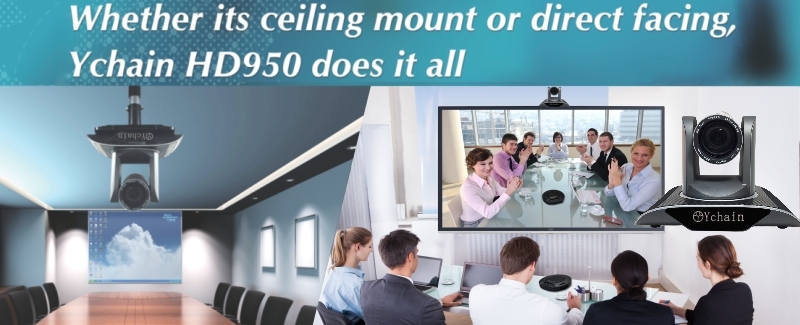 l Optional upside down installation
Structurally, the HD950-DUN support s upside down installation. Also the installation mode can be changed via OSD menu setting or remote controller or serial command.
l RS-232C remote control (VISCA protocol)
All camera settings and pan/tilt/zoom control functions can be performed remotely at high communication speeds via the RS-232C interface. By using RS232 cascading interface, two or more cameras can be connected synchronously.
l Low noise and High SNR
The HD950DUN applies low noise sensor, decreasing image noise effectively and also improving SNR.
l Wide-range, Quiet and Quick Pan/Tilt Mechanism
By adopting step driving motor mechanism, the HD950DU briadcast camera is extremely quiet and moves smoothly and very quickly to designated position, also covers a wide shooting range.
Model

YCHAIN HD950DUN

Sensor

1/2.8 inch high quality HD CMOS sensor

Pixels

Dynamic image: 16: 9 2,070,000 effective pixel;

Static image: 16: 9 2,100,000 effective pixel

Video signal

1080p60/50/30/25、720p60/50/30/25

Zoom

12x optical zoom, f=3.9~46.8mm

View angle

72.5°(far)、6.3°(near)

Minimum lux

1.0Lux

White balance

Auto/ Manual

Focus

Auto/ Manual

Iris

Auto/ Manual

Electronic shutter

Auto/ Manual

BLC

Open/close

S/R

>50dB

Input / Output interfaces

HD interfaces (optional )

USB3.0、DVI-I

Control interfaces

8 pin mini DIN

Control Signal Format

Start bit: 1; Data bit: 8; Stop bit: 1; Baud Rate: 9600bps

General specification

Mechanism

Rotation Range:Pan : ±175°; Tilt : -30° ~ +90°;

Manual control speed:Pan: 0.5-120°/sec; ilt: 0.5-40°/sec

Preset control speed:Pan: 120°/sec; Tilt: 40°/sec

Power Supply Adapter

AC100V-AC240V

Input voltage

DC12V(DC10.5-DC12V)

Consumption

<15W(max)

Store temperature

-10℃ to +60℃

Working temperature

0℃ to +45℃

Dimension (W x H x W)

258mm×172mm×168mm

Weight

1.6KG